Bonita Springs Motorcycle Accident Attorney
Injury Lawyer Fighting for the Rights of Injured Motorcyclists
Injured in a motorcycle accident in Bonita Springs? Although riding a motorcycle can be one of the most exhilarating of experiences, it can also be highly dangerous. Statistics show that when a motorcycle is involved in a collision, the rider will be injured three times more often than the occupants of the vehicle, and are fourteen times more likely to suffer a fatal injury.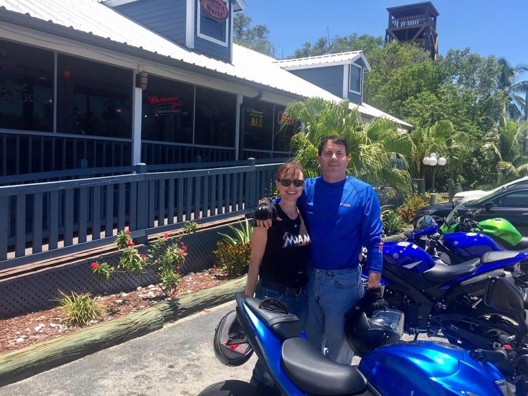 Whether you have personally suffered catastrophic injuries or if you want to sue for the wrongful death of a loved one in a tragic motorcycle accident, contact us at Pittman Law Firm, P.L. for a free initial consultation to discuss your legal options and learn how much your case is worth.
We are a family run law firm, and are dedicated to defending rights of accident victims and their loved ones. Let us fight to help you recover the financial compensation you deserve!
Motorcycle Accident Injury Claims in Bonita Springs
Motorcyclists and their passengers are at risk of suffering catastrophic injuries in a crash, as they have none of the protection of an automobile —no seatbelts, no airbags, no steel chassis—only a helmet and maybe some other personal protective equipment. Broken bones, extensive road rash and soft tissue damage are common in motorcycle accidents, as well as debilitating traumatic brain injuries and spinal cord injuries.
Looking for a motorcycle accident lawyer in Bonita Springs?
David Pittman has been riding motorcycles since the age of fourteen, and he knows that riders are often targeted with negative stereotypes as risk takers or daredevils. On the contrary, most motorcyclists habitually ride defensively, fully aware of the potential for injury or death in an accident.
Automobile drivers at fault in a large percentage of collisions with motorcycles should be held accountable for the injuries they cause. Whether the driver was drunk or distracted, was driving recklessly or simply failed to yield the right of way while changing lanes or turning, we will investigate your case to find the necessary evidence to support your claim, and will work tirelessly to help you secure the largest possible settlement.
David Pittman also takes pride in making sure the insurance companies understand the different consequences of an accident to a motorcyclist or passenger on a motorcycle. Contact Pittman Law Firm, P.L. today to get started on your personal injury case.